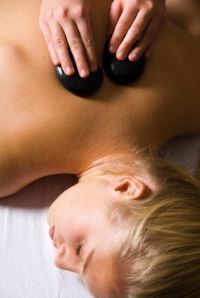 Warm Stones on your back are a basic part of your massage. Prices for all massage modalities are :
30 minutes $ 40
45 minutes $ 60
1 hour $ 75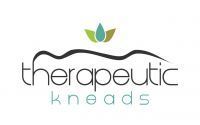 You may purchase a gift certificate for any amount or service, just give us a call!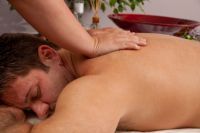 Swedish Massage is a very relaxing and therapeutic style of bodywork. It combines oils or lotion with an array of strokes such as rolling, kneading, and percussion to help the body improve its circulation. The benefits of this type of bodywork are wide-ranging and include relief from aches and pains, decreased stress levels in the body, enhanced mental clarity, improved appearance, and greater flexibility.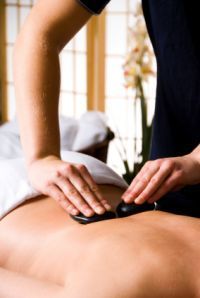 Warm Stone Therapy is a style of massage where heated stones are used to massage the back to deepen relaxation and promote circulation in your muscles. Muscles that are heated with these stones release tension and stress much more deeply and quickly than with a traditional massage. The overall experience is very relaxing, nurturing, and rejuvenating.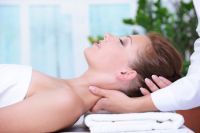 Lymphatic Drainage Therapy aims to gently and rhythmically move the lymph through the body, especially swollen areas of the body, relieving pressure and enhancing the functioning of the immune system. As both a preventative and remedial technique, LD can be used for a wide range of purposes including faster recovery from injury, reduction of swelling and discomfort from pregnancy, and strengthened resistance to illness.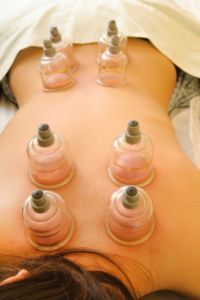 Massage cupping is a technique that uses negative pressure on the soft tissue instead of pressing or pushing. The vacuum created by the cups lifts the tissues upwards changing pressure on underlying structures such as nerves, muscles and facsia. This type of bodywork cleans out stagnation and increases blood flow bringing nutrition back to the cells and tissues. It has been around for thousands of years and is still popular because it is effective and safe.
I have found the cupping is beneficial for everyone at some level. My clients with fibromylagia can get some relief without aggravating the tender spots and causing a flare up.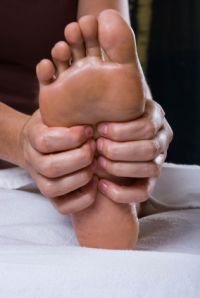 Massaging the feet can stimulate many of the reflexpoints of the body. Many times working on the feet can promote balance in the areas of the body that are too sensitive to work on directly. It feels great and leaves you calm but engergized.

We offer many types of incredible skin care treatments from acne prone, anti-aging, peels and much more. To learn more about what is available go to www.pskincare.net